CALL FOR A LABORATORY TECHNICIAN FOR REDLAB 440 (GENYAL LAB, IMDEA FOOD)
---
IMDEA Food Institute (Madrid Institute for Advanced Studies in Food) adheres to the European Charter for Researchers and Code of Conduct for the Recruitment of Researcher.
The IMDEA Food Institute is a research institution created by the Madrid Regional Government in coordination with universities, research centers of Madrid, and enterprises. Constituted as a non-profit organization within the framework of the IV Regional Plan for Scientific Research and Technological Innovation (IV PRICIT), it is conceived - structurally and legally - with the aim of bringing research into society.
IMDEA Food Institute is committed to excellence in research and to foster technology transfer to the industrial sector in a truly international environment. More information about the research and scope of the activities of IMDEA Food Institute can be found at the institute webpage http://www.food.imdea.org
Description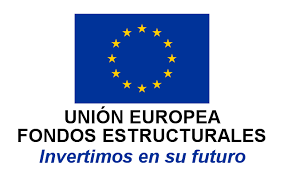 This position is funded by the Comunidad de Madrid through S2018/BAA-4343 ALIBIRD2020-CM Program "Fórmulas terapéuticas de nutrición de precisión para el cáncer" and co-financed 50% by FSE and IMDEA Food Institute.
The work activity will be carring out scientific-technoical activities in the Lab 440 that is part of the ALIBIRD2020-CM / S2018/BAA-4343 Consortium , "Fórmulas terapéuticas de nutrición de precisión para el cáncer" REDLAB 440/Genyal: https://www.alimentacion.imdea.org/services/Platform-Clinical-Trials-Nutrition-and-Health/Genomics-Laboratory.
Main functions:
Processing of the samples of GenyalLab laborarory, obtained from the intervention studies: blood aliquotation and obtention of serum, plasma or PBMCs from the volunteers' samples; DNA and RNA extraction for further genetic analysis.
Management of the sample collection from the Omygen group and Genyal platform: creation and maintenance of a database with the differen kinds of samples, their origin (hospital, external laboratory, intervention study), additional information about the patient or volunteer, informed consents, as well as nuceic acid concentrations, remaining quantities and projects in which each sample was used.
Management of the storage and location of the different samples of the collection in the freezers.
Requirements
Education: mandatory Vocational Training (FP) Degree of the Educational System of Higher Degree in Clinical and Biomedical Laboratory ( (LOE), previous Senior Technician in Clinical Diagnostic Laboratory (LOGSE), or similar VET (FP) Degrees
Professional experience: Experience in biological sample handling (preferably human samples), and sample collection management.
Competencies & Skills: Organizational and management capacity.
Selection Criteria
Candidates will be selected based on the profile described in Annex 1 as appropriately outlined in their CV by a Selection Committee composed by scientist staff of IMDEA Food Institute. Ad-hoc experts could be participating in the process. The best-qualified applicants will go to the second selection phase consisting of a personal interview by the Selection Committee.
The personal interview will consist of conducting a face-to-face or videoconference interview that will deal only with the merits claimed by the candidates in the competition phase and will be aimed at assessing the candidate's suitability for the position. The interview will have a maximum duration of 45 minutes.
Conditions
Type of contract: Temporary full-time employment contract with trial period established by law.
Dedication: Full-time (37.5h / week), split day, Monday to Friday
Duration: Untill 31st December, 2022
Annual Gross Salary : 18,613 euro
Incorporation: Immediate onboarding
Workplace
Headquarter of the IMDEA Food Insitute, Madrid (SPAIN)
Documents
Motivation Letter

Official Academic Titles

Academic Certificate of Notes